Basics Merino Singlet 3-Pack Lilac
US$56.96
or 4 payments of US$14.24 with
Made for everyday wear
Merino Basics designed to be reliable, versatile and timeless.
Perfect for everyday wear, day or night. Wear as a standalone or as a layering piece for added warmth when the temperature drops.
Comes in pack of 3 for cost convenience.
190GSM 100% Australian Merino wool
Superfine and feels soft against delicate skin
Rib knit for added stretch and comfort
Durable and lightweight
Perfect for layering underneath tops and onesies
Unisex
Suitable to wear all year round
Fully machine washable
*Due to the nature of merino wool, please be aware some pilling may result with wash and wear.  This is a naturally occurring property of merino wool and does not affect the wearability of the sleepwear in any way.
Free international express shipping all orders over US$250.
Customer Reviews
Love these singlets
Brilliant singlets, use them day and night especially when layering up for winter. Great under tshirts or light weight pjs in cooler spring/autumn days. Easy to wash and dry. Soft and comfortable
09/27/2022
Natalie A.

AU
Merino Singlets
Beautiful quality, super soft and wash well.
05/14/2022
Ashlee C.

AU
Beautiful fabric
Colours are fantastic and fabric is simply beautiful to touch. Wish I was wearing them! Definitely makes all the difference keeping my 3 year old and 5 month old warm as the winter chill starts to set in. Must be warm yet breathable as my 3 year old prefers to sleep **** as he is a hot sleeper!!!
05/07/2022
Aileen K.

AU
Basic Merino Singlet 3 Pack
Fantastic. Bought these for my grandkids. Love your products.
04/27/2022
Constance G.

AU
Merino singlets
Great quality and very happy with purchase. I considered other brands but happy I went with these. They are so soft, stretchy and don't ride up.
09/06/2021
Rachael P.

AU
Thumbs up from the 4 yo
Lovely and soft.
08/13/2021
Karin K.

AU
Basic singlets
They are fantastic. Soft and stretch so easy to put over babies head
06/25/2021
Robynne B.

AU
Outstanding service and quality
Tu was super helpful and took time to explain how to effectively use the singlets. The singlets are soft to touch and keep my child warm.
06/05/2021
Jenna

Australia
Excellent!
Love love love these singlets! My daughter wears these as a base layer day and night.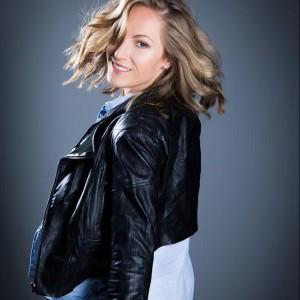 JC
05/24/2021
jackelyn c.

AU
SINGLETS
Love them bought another set of 3 was worried about them not clipping under the bum, because they would slide up all the time and therefore no point wearing a singlet but they DON'T slide so win win DEFINTLY WORTH THE MONEY
04/22/2021
Sam

AU
Beautiful and soft
Love the vest, great for layering. The only thing that disappointed me was i thought all the products are made in Australia, however the vests aren't.
04/21/2021
Jennifer B.

AU
Perfect for layering
Soft, warm, great for. I love these singlets! Perfect for layering during the day and night
04/13/2021
Evelyn M.

AU
Basic singlets
Love the products, perfect under garment for those chilly mornings or nights, super soft and comfortable. Don't love the brown colour though, would have preferred another white or pink one in the mix.